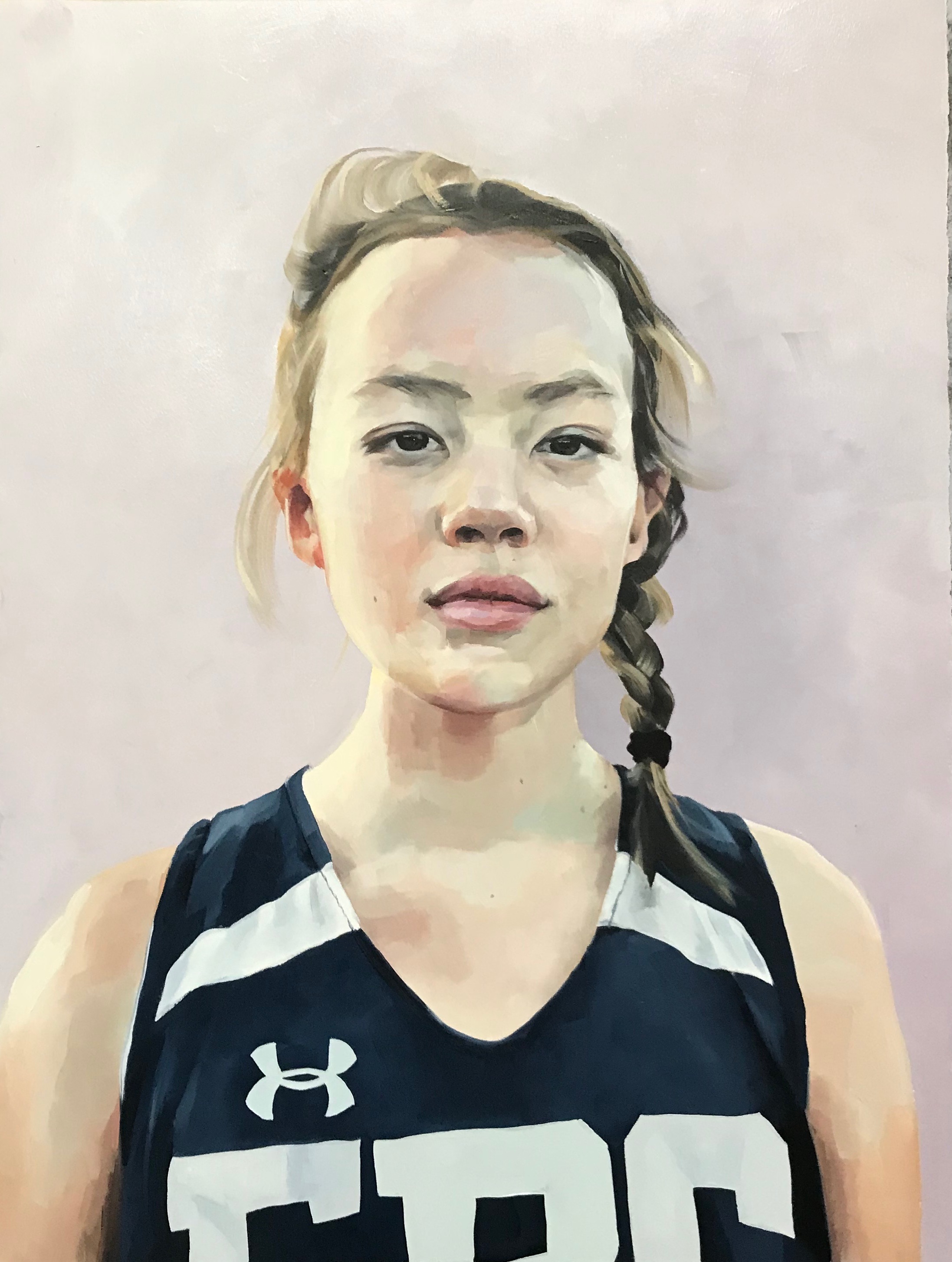 Jill Cammerano
Force in Wait. Girls. Students, Team-mates, and Players.

Jill Cammarano has captured the portraits of nine young women who are connected through their team work, struggles and growth, within an experience that is modeling their future work as fighters, resisters, and supporters to one another. Our political times may be unprecedented, but so is the life force of the youth that is witnessing it. Never before have we cast our eyes to the next generation as a force in wait;, who see the inequities of racism, sexism, agism, classism, and inherent discrimination across the spectrum. These portraits reconnect viewers to both the delicacy and strength of young people. Painted with great control and careful precision this unified presentation remind us that the lessons American youth is learning now will be taken to the greater fight later.

 

 

ARTIST STATEMENT:

The changes that happen between the middle-school years to high school are a remarkable mix of confusion, loneliness, challenges, self-reflection, and excitement. My work captures these critical moments, at that stage of development which may act as a foreshadowing event for whom these young people will become in the future. It is in this way the portraits I paint are connecting the viewer and subject in ways that are reflective of the both realities. For me, painting portraits is a deeper connection to my subjects through the process. It is rooted in many hours of work, not just painting, but also through a meticulous attention to the detail of the photographic portraiture -inclusive of perfect posturing, posing and lighting to provide a glimpse into my subjects' inner life. The majority of these portraits of this show are taken from my daughters' basketball team, so they are all local girls and boys that I know personally. They are hard-working, with struggles on and off the court, all learning life's lessons. These works portray these young women as athletes, and team members showing strength, grit, and humor.